Are you looking for essential oils that repel pesky gnats and other biting insects? Homemade bug spray using essential oils is a great way to repel insects without having to use any toxic chemicals.
Here's everything you need to know about the best gnat repellents and how to make your own homemade bug spray to repel these pesky critters.
Dealing with gnats isn't a fun task. You're torn between getting chemical pesticides that'll solve your problem in an instant or opting for natural products to maintain healthy air in your house. Additionally, you can ask these questions to better assess your situation:
what smell does gnats hate
does citronella work for gnats

 
Well, luckily for you, you don't have to get synthetic insecticides with their toxic scents to get rid of the tiny invaders. Some essential oils for gnat repellent work perfectly well in killing off gnats, and they're not at all harmful for you, your kids, or your pets.
But what scent repels gnats? What is the best essential oil for fungus gnats, and what are the essential oils to repel insects like gnats and mosquitoes?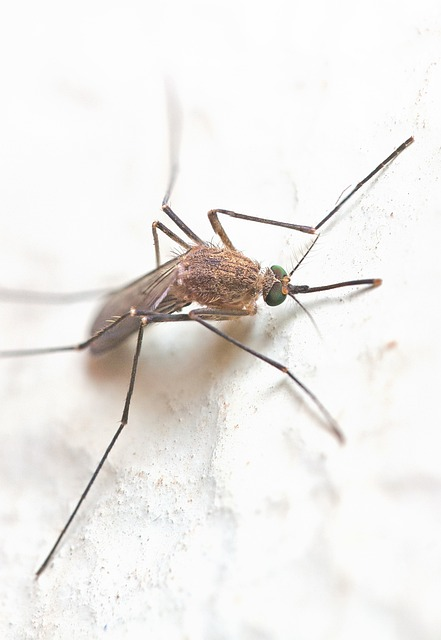 Why Do Essential Oils Repel Gnats and Other Insects?
Essential oils are natural gnat repellents that work by masking the sweet smell of fruits and other things that attract gnats. Certain essential oils are toxic to fungus gnats and their larvae, while others create an unpleasant burning sensation in the air when used.
Fruits flies, buffalo gnats, black flies, and other tiny flying insects all hate the smell of certain essential oils. Gnat eggs and other insect larvae can be killed by applying certain essential oils to moist soil or compost piles.
The best essential oil for gnats is one with a strong odor that most insects find unpleasant, such as rosemary, peppermint, eucalyptus, lavender, and tea tree oil. Citronella, lemongrass, cedarwood, clove, and cinnamon are all favorites when it comes to natural gnat repellents.
These essential oils can be used alone or in combination to create an effective gnat repellent that's also safe for humans and pets. The best essential oil for fungus gnats and biting midges is lemon eucalyptus, which has a sweet smell that many insects hate.
When used properly, these essential oils can make an effective insect repellent that will keep your home gnat-free.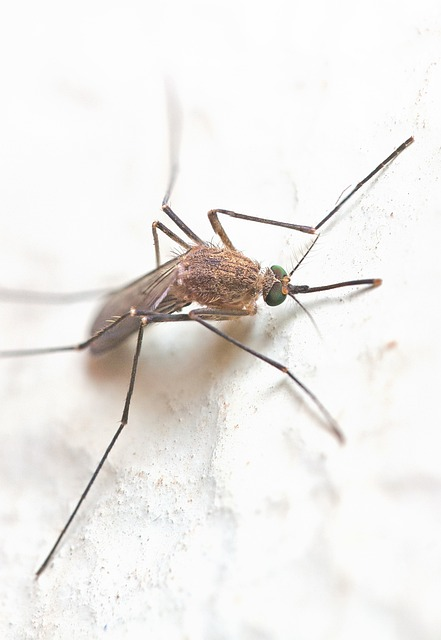 Gnat Repellent Essential Oils
Essential oils are a natural, effective way to repel gnats and other biting insects without having to resort to toxic chemicals. Here are the best natural repellents:
1. Lemon Eucalyptus Oil
Lemon eucalyptus is the most effective natural oil for repelling gnats and mosquitos. Bear in mind that there are lemon and eucalyptus oils sold separately. Lemon eucalyptus is a different oil sold on its own, and it's a blend of the two, contrary to common belief.
The oil is efficient in repelling gnats because it has a low content of PMD, which is one of the well-known bug repellents. Not only that, but it's also the longest-lasting oil on our list because it evaporates slowly. Its effects will last for a few hours after you spray.
When using the oil to repel gnats, mix it with some distilled water in a spray bottle. Just make sure not to get it on anyone's face when spraying, especially kids.
2. Cinnamon Oil
Cinnamon has a vivid smell that people love. It spreads a feeling of warmth around, and it reminds us of baked goods! Insects don't have the same opinion, though. On the contrary, the cinnamon smell keeps them away, and that includes bugs, spiders, wasps, gnats, and silverfish.
There's even one study that dictates cinnamon can kill mosquito larvae better than DEET. Although the study needs more evidence, that could serve as a major kick in the pesticides market.
Cinnamon messes with the gnats' neuroreceptors. Once they smell it, they'll forget how to get to their food source, which is probably one of your house plants.
If you want to get rid of them, you can mix some water, dish soap, and some drops of cinnamon oil in a spray bottle. Spray whenever the gnats are, and they'll go away.
3. Cedarwood Essential Oil
The wood itself, cedar, is an excellent gnat repellent. If you have a cedar closet, you won't see any moths coming near it; the wood is a natural repeller. That's why it's no wonder the oil is a highly efficient repellent as well.
In fact, a lot of people use cedar mulch to keep gnats away from plants, and cedar oil is included in a lot of natural flea treatments for its effects.
Cedarwood essential oil works well with pesky insects that won't go away, including mosquitos, gnats, and silverfish. It also keeps crawling pests away, such as fleas, ants, mites, and ticks. We all know those are the worst kind!
If you want to keep moths away from your wood, simply soak some cotton in cedarwood oil and keep them in your closet. Aside from their repelling effect, they'll also leave a pleasant smell around your clothes.
If your problem revolves around dust mites, you can add some drops of cedarwood oil when washing your bedding.
4. Lavender Oil
The best thing about lavender is that it's gentle enough to use inside your house, close to kids and pets, and anywhere you'd like. Plus, it leaves a pleasant smell around, which is a bonus!
Its repelling effects are highly efficient in getting rid of gnats, ants, moths, ticks, spiders, bugs, and fruit flies. It'll clean your house of all the tiny invaders that you want out.
You can even spray lavender on your own skin if you want the gnats away from you. In a spray bottle, mix some filtered water with 20 drops of lavender oil. You can also add some drops of cedarwood and peppermint oil if you have any. Then, spray the solution around your house.
Alternatively, if you have a diffuser, you can use it. Just place it close to the place where the gnats mostly are.
If you have bed bugs, you can use a mixture of lavender and eucalyptus oil to keep them away. Mix them with water in a spray bottle and apply the solution before going to bed.
5. Peppermint Essential Oil
Peppermint essential oil has a fresh, clean smell that anyone would like to have in their houses. On top of that, it's one of the best natural gnat repellents, and they hate its smell.
The scent from a peppermint spray alone sends the gnats away without any contact, making it one of the easiest oils to use for that purpose. It also sends away a number of pests, including gnats, ants, bed bugs, cockroaches, fruit flies, fleas, moths, and spiders.
If you want to get rid of any of the previously mentioned pests, all you have to do is mix some water with around 15 drops of peppermint essential oil. Then, spray around your doors, windows, and porches. Make sure not to spray too much because the moisture may grow mold. You want the spray to just be enough to drive gnats away.
If you have a cockroach issue, mix the oil with rubbing alcohol instead of water. I'll keep all the bugs away.
6. Lemongrass Oil
As you're probably already noticed, citrus smells are pretty effective in getting rid of gnats. They get attracted to the smell, but they don't know what's waiting for them. Getting in contact with natural oils kills them instantly, and that applies to bugs as well.
That's why oils like lemon eucalyptus essential oil, lemongrass oil, and citronella oil serve as excellent repellents among the oils that repel gnats.
Lemongrass, in particular, acts on a number of pests, including fleas, fruit flies, gnats, ticks, mosquitos, and chiggers.
You can use lemongrass in a fruit fly trap. All you need to do is mix ten drops of the oil in a small bowl with some apple cider vinegar. Then, cover the bowl with plastic wrap and poke holes through it. After a few hours, you'll find several gnats in the solution. They'll get attracted to the apple cider smell and fall through the holes.
7. Citronella Oil
Citronella oil is the last natural oil on our list that repels gnats, but it's definitely not the least. Its scent masks carbon dioxide and lactic acid, which are attractive to gnats, flies, and bugs. Therefore it reduces the presence of gnats in your house.
You can use it on your clothes, furniture, walls, windows, and doors. Its smell alone will drive the gnats away, so you don't have to make a trap or spray it directly on the pests.
Just make sure to dilute it with water before using it. Its smell can be too intense to have around your house. If you want only a mild smell, you can opt for a citronella scented candle. It'll only work if you don't have many gnats, though.
7. Tea Tree Oil
Tea tree oil is known to be a natural repellent. It is derived from the Melaleuca alternifolia plant and has anti-microbial, antiseptic and anti-inflammatory properties that can help repel insects such as mosquitoes and other pests.
When applied topically to the skin, it can create a thin layer that acts as a natural deterrent to insects. Additionally, tea tree oil can be diffused in the air to help keep pests away. Research has also shown that it may even work better than traditional repellents.
By using tea tree oil, you can protect yourself from pesky insects without having to worry about harmful chemicals.
8. Rosemary Essential Oil
Rosemary essential oil can be used to repel insects. Its soothing aroma is known to drive away bugs and other pests, while also providing a pleasant scent in the home or garden. Rosemary oil can be applied directly to skin or clothing, or it can be added to candles and essential oil diffuser for a longer-lasting effect.
This natural insect repellent is a great way to keep pests away without the use of harsh chemicals. Rosemary essential oil can also be used as a massage oil, offering an array of health benefits such as improved circulation and relaxation.
Additionally, rosemary oil is known for its anti-inflammatory and antibacterial properties. By using this natural repellent, you can protect yourself and your family from unwanted pests while also enjoying the calming scent of rosemary.
9. Geranium Essential Oil
Geranium oil is a great natural way to repel insects. It has an intense, strong scent that bugs find unpleasant. When diffused in the home or applied topically to skin and clothes, geranium oil can effectively keep away mosquitoes, flies, fleas, ticks, and other pests.
Geranium oil blends well with lavender and citronella essential oils, making it perfect for natural insect repellent products and home recipes. Geranium oil is a safe, non-toxic way to keep insects away.
10. Avocado Oil Repel Insects
Avocado oil can be used as a natural insect repellent. It has naturally occurring compounds that help to keep bugs away. When applied topically on the skin, it can provide protection from mosquitoes and other insects.
Its pleasant scent also helps to mask odors that attract pesky pests. In addition, avocado oil is rich in vitamin E, making it a great choice for protecting and hydrating skin. It is an environmentally friendly alternative to traditional chemical insect repellents.
11. Witch Hazel Repel Insects
Witch hazel is a natural plant extract which has insect repellent properties. It can be used to repel mosquitoes, ticks and other insects, making it an effective natural alternative to chemical-based bug sprays.
Witch hazel also has anti-inflammatory and antiseptic properties that make it useful for treating minor skin irritations and insect bites. It is safe to use topically and easy to find in many stores or online. Witch hazel is a great natural insect repellent for those looking for an eco-friendly option!
12. Neem Oil Repel Insects
Neem oil is an effective, natural way to repel insects like gnats. As a preventative measure, it can be sprayed directly onto plants and their surrounding areas to discourage gnat problems in the home or garden. The unique properties of neem oil can help to keep pests away while also providing nourishment to the plants.
Neem oil can also be used as a foliar spray or soil drench, further helping to prevent gnats and other pests from taking over. With its natural insect-repelling properties, neem oil is a great option for those looking for an environmentally friendly way to address a gnat problem.
13. Coconut Oil Repel Insects
Coconut oil is an effective way to naturally repel insects such as gnats. It can be applied directly to the skin or mixed with other essential oils to create a more powerful insect repellent. For those who want to avoid gnats, coconut oil is a great option since it is natural and poses no health risks.
Furthermore, it has a pleasant smell and can also be used as a moisturizer. Additionally, it offers protection from biting insects such as mosquitoes and can even help soothe any skin irritation caused by bug bites. Coconut oil is an all-around great natural insect repellent!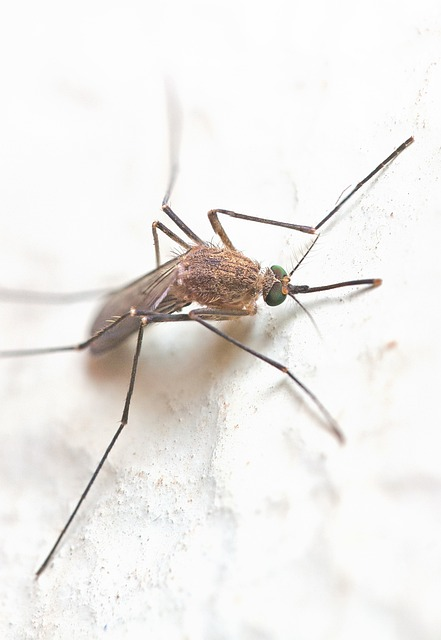 Make Your Own Gnat Repellent with Essential Oils
Creating your own gnat repellent using essential oils is a natural and effective solution to rid your home of pesky adult gnats. Essential oils contain natural insect repellents, and when combined with carrier oil make an effective natural repellent without the harsh chemicals found in store-bought bug sprays.
Simply combine a few drops of essential oil with a carrier oil such as jojoba oil and spray the mixture around areas of gnat infestation. In addition, add a few drops of essential oils to apple cider vinegar and spray this in the affected area for an even more potent natural solution.
You can also diffuse the essential oils in an essential oil diffuser if you have one, and your house can be smelling great while still keeping the gnats away. This is a safe alternative to traditional insect repellents and will help to keep you from getting bug bites while ridding your home of annoying gnats.
The natural ingredients used when making your own gnat repellent are much better for the environment than store-bought repellents, and will help keep your home free of gnats.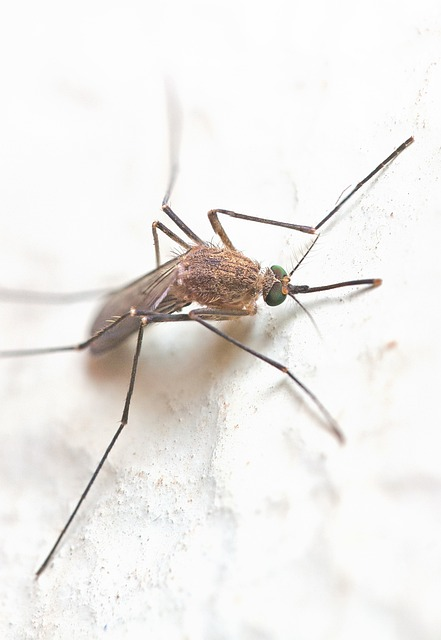 FAQ
What is a Diffuser?
A diffuser is an object used to disperse essential oils, fragrance, and other aromas into the air. It works by breaking down the oil molecules into smaller particles, allowing them to be suspended in the air for longer periods of time.
How Do I Make a Homemade Diffuser with Gnat Repellent Essential Oils?
Making a homemade diffuser with gnat repellent essential oils is simple. All you need is an empty spray bottle, distilled water and your choice of gnat repellent essential oils. Fill the spray bottle with distilled water and add 10-15 drops of your chosen oil. Shake the container to mix everything together and spray around areas where you want to repel gnats. Reapply every few days to keep the area free of gnats.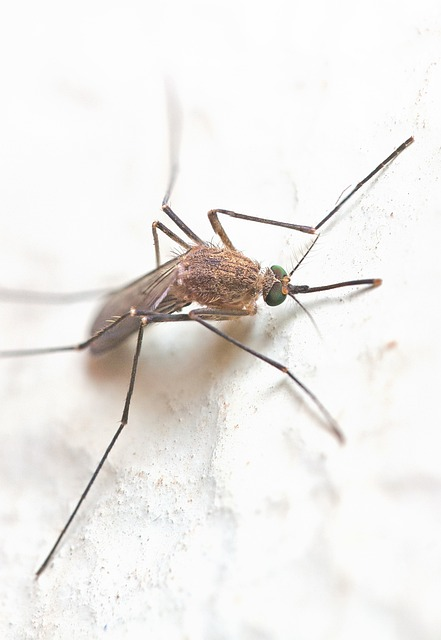 Are There Any Side Effects to Using Essential Oils?
No. Using essential oils to repel insects and keep your house smelling great can be a safe, natural alternative to harsh chemicals. Popular choices for repelling insects include rosemary oil, peppermint oil, and geranium essential oil.
Studies have even shown that gnat larvae are repelled by certain favorite essential oils – it seems that gnats hate the smell of rosemary and peppermint oil! So, if you're looking for a natural way to keep your house free of fruit flies and other unwanted pests, try using essential oils. You may find that you not only get the benefit of repelling insects but also enjoy your home smelling great.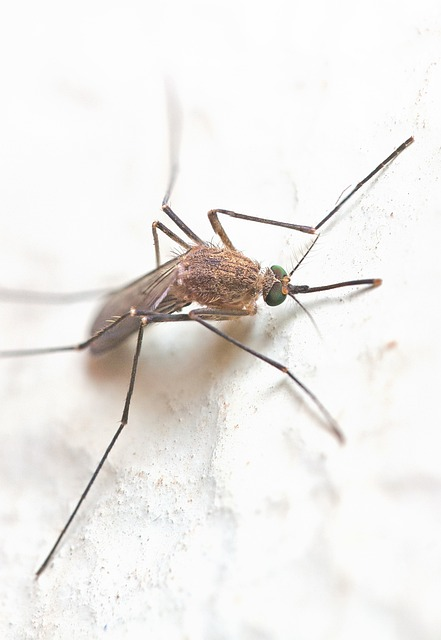 Final Thoughts
Gnats are annoying to deal with, but there are a hundred ways to get rid of them. The best thing is, you don't need to use harmful or chemical materials. Essential oils will drive them away for you, and they'll leave a pleasant smell behind, too!
To view a complete line of our organic pest control, CLICK HERE!